ACF West Region Mission Projects
Below are the ACF West Region (ACF Southern, CA and ACF Los Angeles) Projects. Click on the links below to learn more about the mission projects.
Where We Serve Central African Republic Check out the CIA – The World Factbook: Central African Republic
For Central African Republic News, Click Here (Source: allAfrica.com)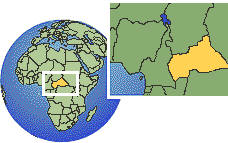 Click here to learn about the history of ACF West Region mission outreach in Africa.
Want to Support ACF West Region Mission Projects? Donate
Donations are tax deductible. Donations can be made online in the side bar to your right by clicking on the "Donate" icon. Credit card or paypal accounts are accepted.
Email us at admin@acfsoutherncalifornia.org for more information. Reference "Missions" in the subject line.